Home –> AgileXRM Quick Start
Envision Remote App configuration
---
Configure the ENVISION remote connection
This section defines how to create a RemoteApp connection to AgileXRM Envision Modeller. This steps are only needed if this is the very first time you use AgileXRM.
Open control Panel and navigate to RemoveApp and Desktop connections.

From control panel, Open RemoteApp and Desktop connections

Configure a new remote app connection to AgileXRM Envision server: Connection URL value is: https://envisiononline4a.autords.com/RDWeb/Feed/webfeed.aspx

All other data needed is provided by onboarding email notification

Once RemoteApp configuration is successfuly completed we must see our connection under "Work Resources"
Once remote app connection is created, we strongly recommend create a desktop shortcut to future uses.
Connect to ENVISION RemoteApp
RemoteApp will prompt if you trust in the application publisher. Choose "Connect" to launch AgileXRM Modeller - ENVISION.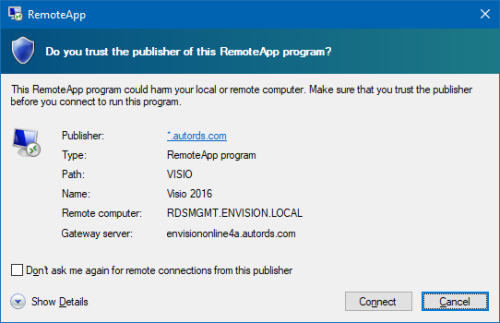 Check "Don't ask me agin for remote connections from this publisher" to avoid this message
Needed credential to connect will be provided with onboarding mail.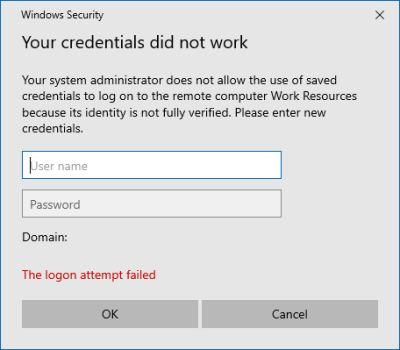 Connect to your CDS environment
When app is loaded, first of all we need to login to our Microsoft Environment. We should provide the credentials.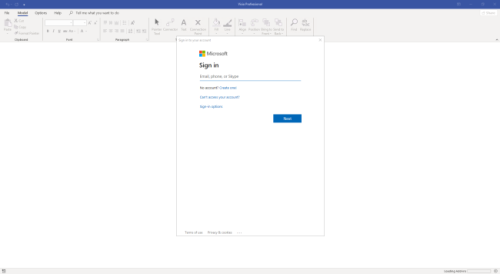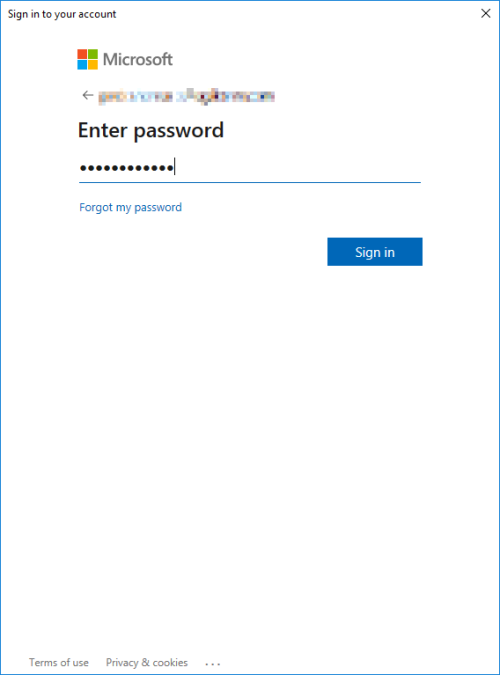 Once we are loged to ….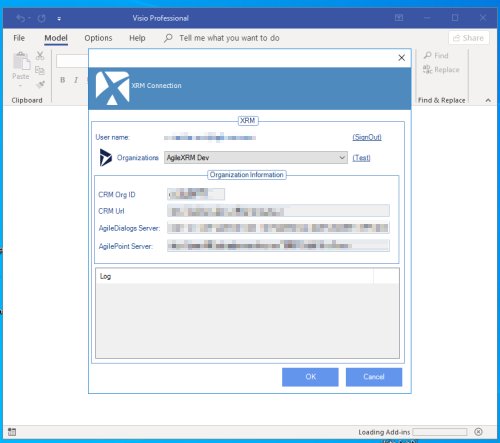 Choose which CDS organization you want to connect, and connect.